What's camping without your best friend!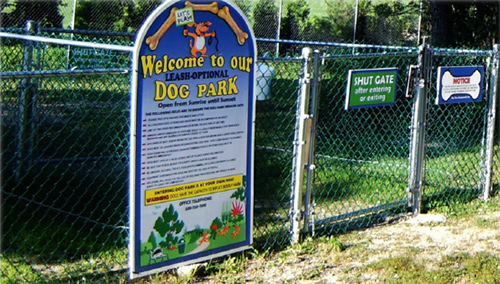 Running, sniffing, romping, playing, splashing, jumping, exploring, chasing, and did we mention more running?
That's what dogs love to do in our fully fenced doggy haven. What a place for fun, playtime and exercise!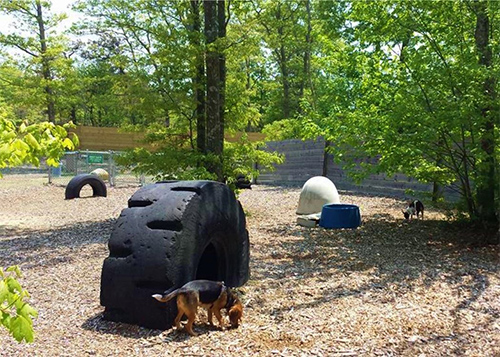 We welcome our registered campers' four legged furry companions, however, please be aware of our rules & guidelines for a safe and enjoyable experience for both campers & pets.

•Pets are prohibited in or around any buildings or places where people tend to gather. This includes the restrooms, office, store, arcade, playgrounds, recreation center, open-air pavilion, laundry or snack bar.
• Pets may not be left tied up outside any of the resort buildings.
• A copy of a valid Rabies Certificate must be kept in your camping equipment and be available upon request.
• Sorry, but your visitors are prohibited to bring pets into the park. Please let your guests know so they will not be turned away upon arrival.
• Pets are limited to 2 pets per site. Picking up after your pet is mandatory, including on your own site.
• Dogs may never be left unattended outside your site, and must be leashed on your site to keep them within a minimum distance of 3 feet from bordering sites and road.
• Dogs may be walked on a short leash and only by an adult. Dogs that bark to disturb others will not be tolerated.
• Violations of any of the above rules will result in you or your pet being asked to leave the resort.
• Service Animals are welcome but are required to be registered with the office prior to entering the park. Please call, email or visit the office in person to fill out Service Animal Registration Sheet.