Employment Opportunities
Thank you for your interest in joining our Team! Bay View Campground has been a family tradition since 1967 and is widely known as one of the top rated resorts in the Massachusetts. We are recognized for our guest service and our spotlessly clean facilities. During our season, May 1-October 15, we provide approximately 40 part time/seasonal hospitality positions.
Click here for an online application.
Click here to download a PDF application to print and mail.
Team Member Perks
* 25% off RV Center Merchandise
* Discount on Propane
* 25% off all Bay View Campground logo items.
* 20% discount on all menu items at the Clammy's
Must show your name tag to receive discount.
JOB DESCRIPTIONS
Grounds Maintenance Crew
Our Grounds Maintenance Team is top notch and excels in maintaining well kept buildings and grounds. This position requires moderate to heavy physical activity. Duties consist of (but are not limited to) lawn mowing, upkeep of sites, buildings, and surrounding areas. Upkeep of sites includes moving picnic tables, cleaning fireplaces, raking, weeding, shoveling, and other duties as assigned. In this position you will be trimming and pruning shrubs, spreading wood chips, and maintaining flowerbeds. It may also require upkeep of any of our three pools. This may require heavy lifting, standing, walking, handling of pool chemicals and test equipment. Bay View also has a large amount of equipment that must be maintained. Duties include, cleaning and repairing all power tools, trucks, and equipment. This position also requires a friendly personality and excellent customer service skills. It may require standing throughout their entire shift (up to 8 hours).
Guest Service Representative
Individuals will be educated in how to use our phone system and computerized reservation system. Components of this role are front desk operations including Guest Reception, extensive phone contact, and general duties as assigned. This position also requires good diplomatic skills when dealing with conflict resolution. Good communication skills, teamwork, the ability to multi-task, and being able to work well under pressure in a very fast-paced environment will help you succeed at this role. It will also be required to handle guest retail transactions in our attached RV Center including cash register transactions, stocking shelves, and light to moderate maintenance of Main Office and RV Center. Maintenance duties may include, but are not limited to, cleaning windows, dusting, and general cleaning projects as assigned. This position may require standing throughout their entire shift (up to 8 hours).
Gate Attendants
Gate Attendants are the first and last impression that a guest receives of our park. This position may require team members to be standing for the entire shift (3+ hours) at our main gate located at the entrance/exit of the park. You are the eyes and ears at the front gate. A person in this position greets guests in a friendly and expeditious manner, and makes sure all guests are registered and have the appropriate tags displayed in their vehicle.
Pool Attendants
We have three pools that are all open to guests of all ages. Guests under the age of 16 are required to have a supervising adult accompany them while in the gated pool area at all times. As a Pool Attendant your primary responsibility is to ensure that no children enter the pool area without an adult present. This position requires a friendly personality, excellent customer service skills, and diplomatic skills when dealing with conflict resolution. Strong conflict resolution skills are a must. You may be required to perform minor upkeep of the pool area including straightening of chairs, disposing of garbage left behind, and skimming of the pool.
Clammy's Crew
Clammy's is our ice cream parlor and gift shop. Clammy's is at times an extremely fast-paced setting that requires extending the outstanding guest service that our guests expect. Completing guest transactions, cleaning, stocking shelves and often lifting 30 lbs. multiple times in a shift is required. This position may require standing throughout their entire shift (up to 8 hours) as well as bending over and repeatedly scooping hard ice cream.
Park Patrol
Duties include escorting late arriving guests to their sites if needed, performs various errands for the Office and Clammy's as well as secure all buildings at closing time. Park Patrol is also expected to maintain and enforce park rules; therefore an engaging personality combined with problem-solving skills is key in this role. Law enforcement experience is a requirement.
Recreation Crew
We strive for providing our guests with many memorable activities for all ages. If you enjoy working with people of all ages, doing arts and crafts, playing games and sports, being outdoors, and having fun, then a Recreation position might be right for you. An engaging and creative personality is a must. Organizational skills also required. This position may require standing throughout their entire shift (up to 8 hours).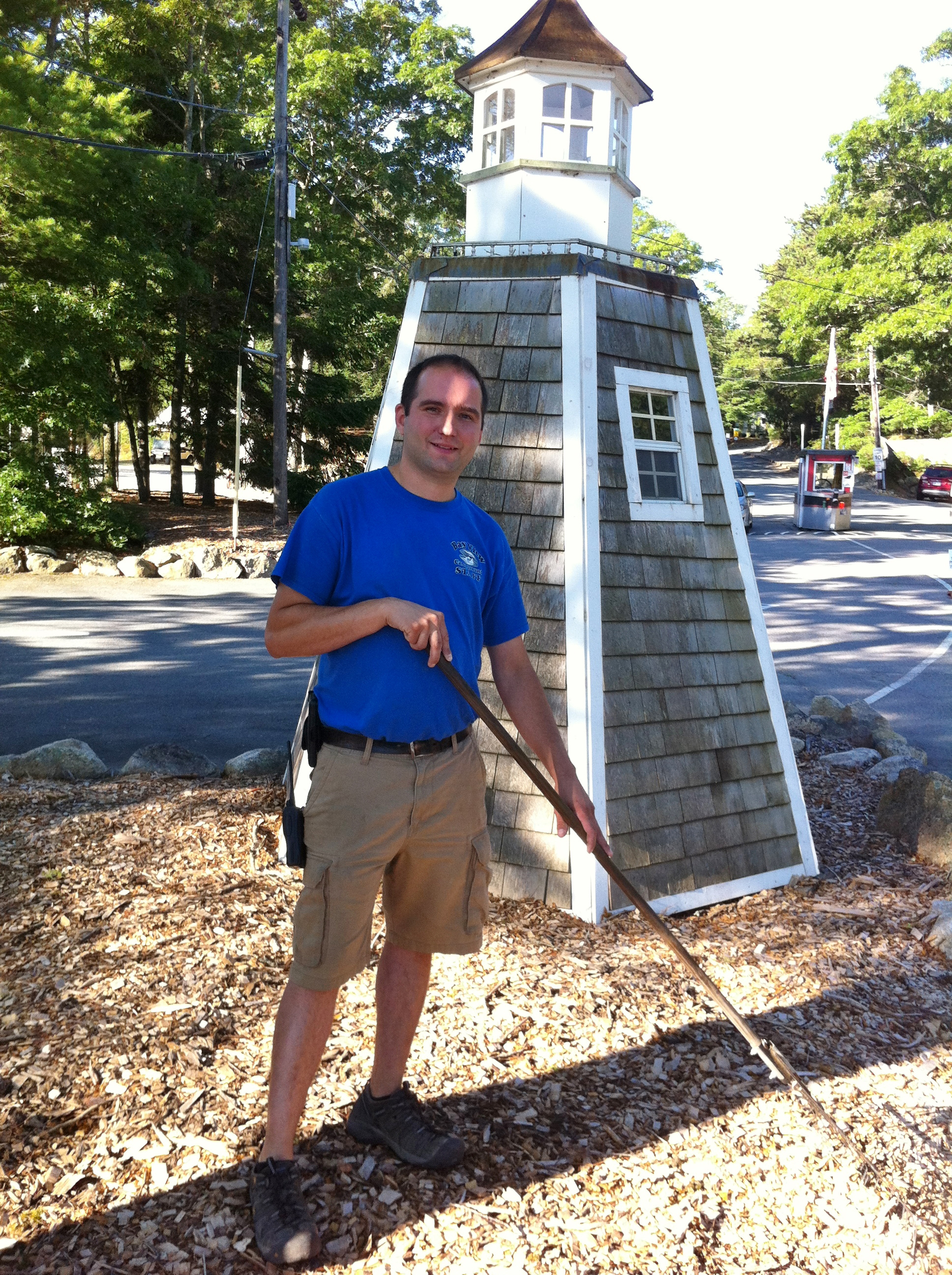 A member of our maintenance crew cleaning up.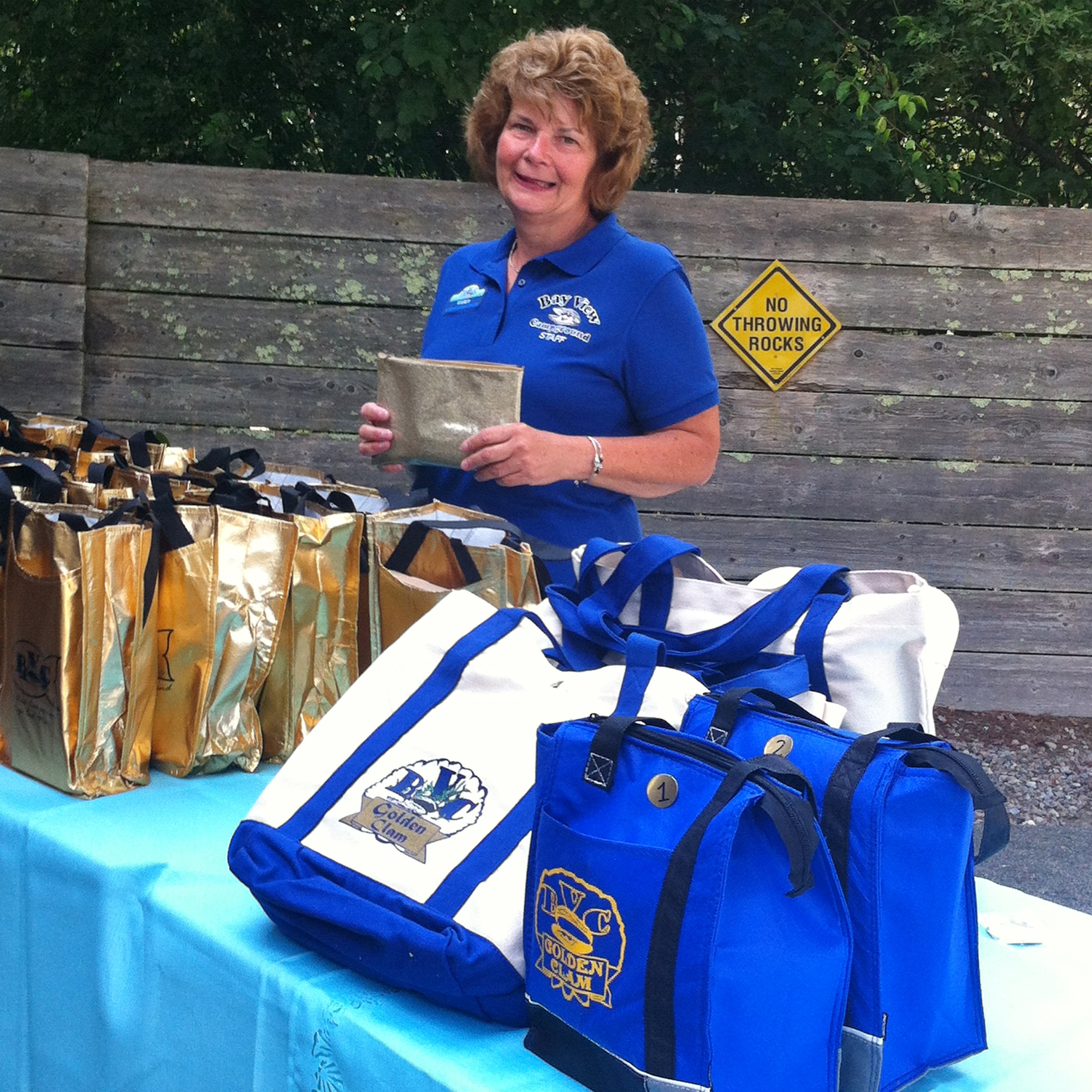 A member of our staff welcoming campers.